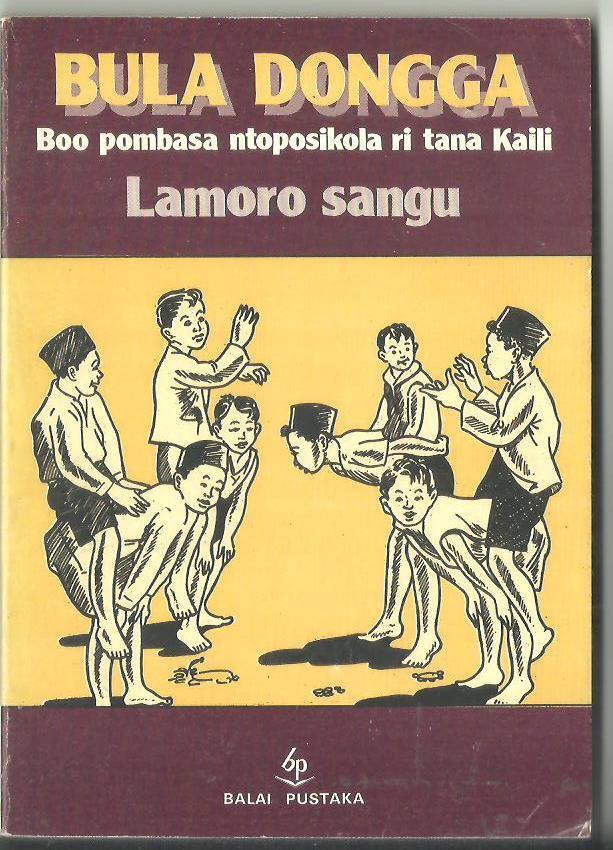 Bula Dongga (Full Moon) was originally published in 1941 as a reader for schools and was the first of  three volumes. Volume 2 was submitted to the publisher and Volume 3 was drafted, but the war  intervened and Volumes 2 and 3 were never published. In 1991 this book was reformatted with modern spelling and a short dictionary was added at the back. It can be downloaded below, or you can download just the dictionary.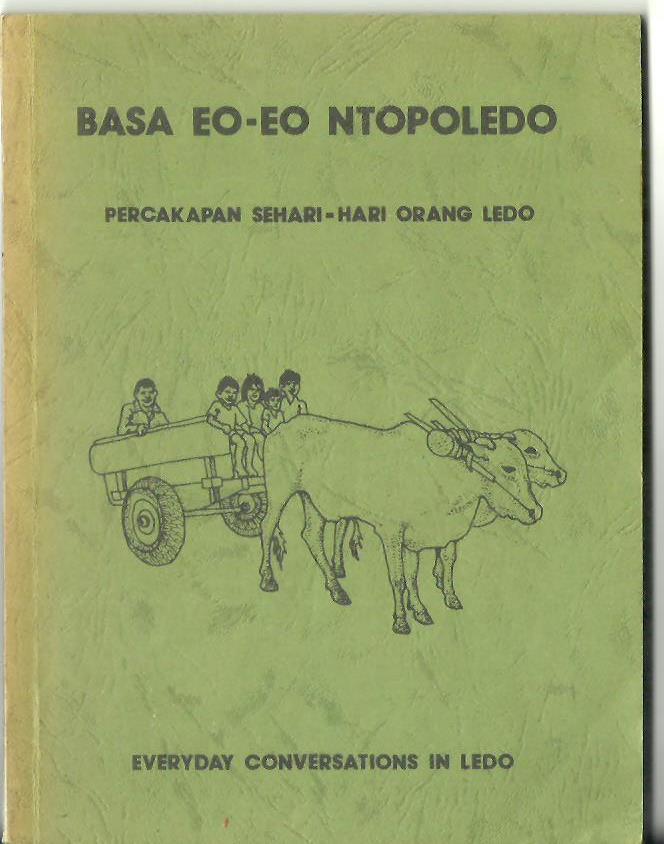 Tesa Eo-Eo nTopoLedo (Daily Conversations in Ledo) was printed in 1989. It is a collection of conversations from daily life in Ledo, and is translated into Indonesian and English.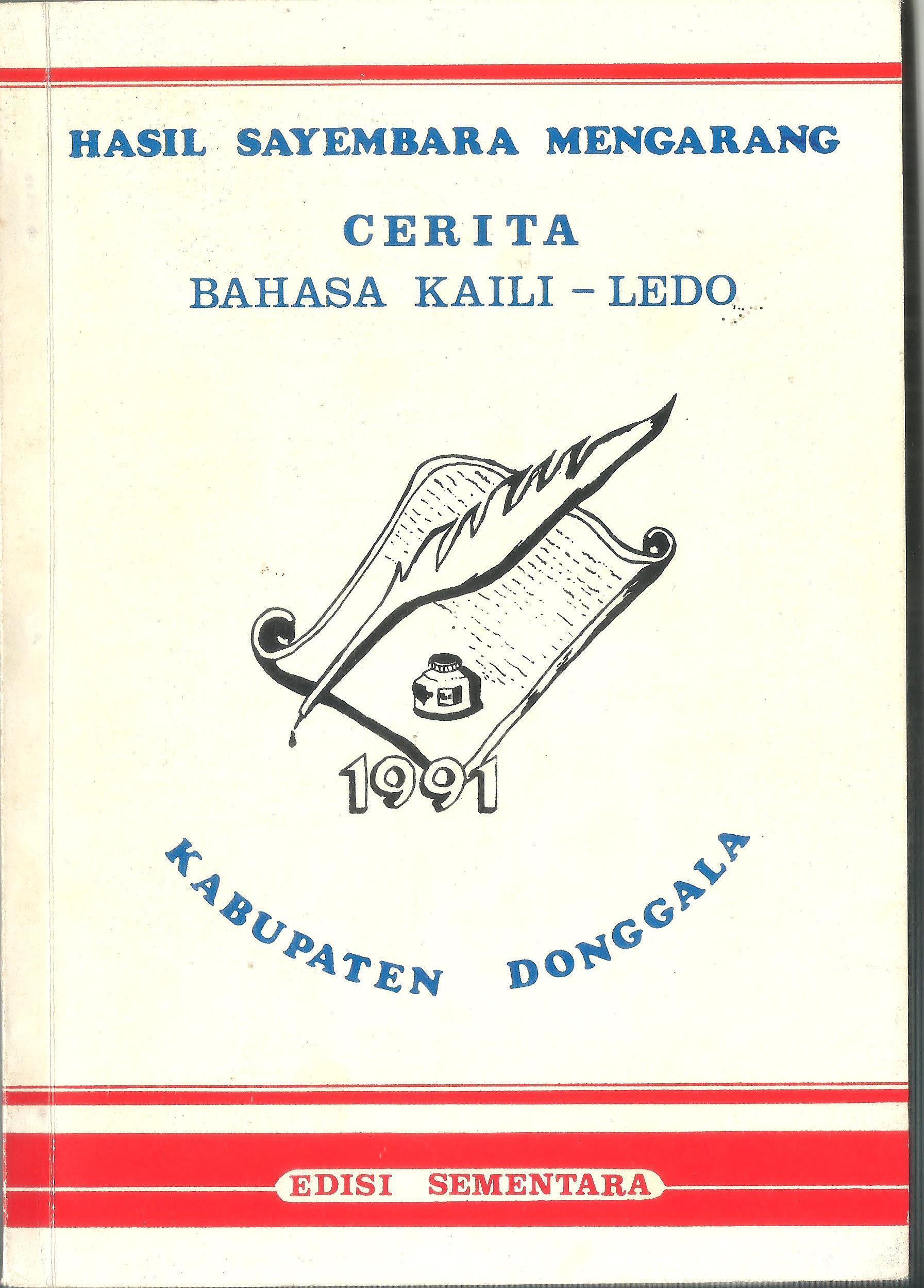 Hasil Sayembara Mengarang Cerita Bahasa Kaili-Ledo is a collection of folk tales and personal experience which were submitted to a writing contest held in 1991.